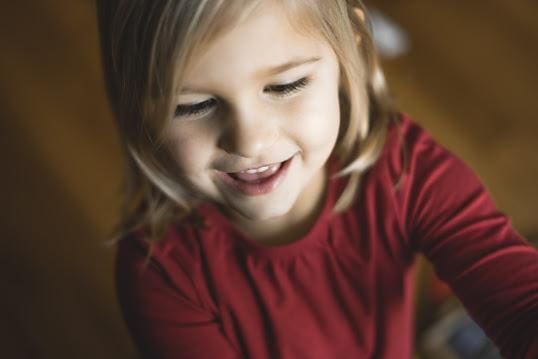 Digital radiography (DR) is the digitization of the traditional x-ray process. Digital radiography uses an electronic sensor to capture the image onto an image sensor or computer screen.
While digital radiography has been around in the medical field, its many benefits are still not widely known.
The following are five advantages of digital radiography for pediatric patients.
1. Reduced Radiation Exposure
Digital radiography is far more efficient than analog radiography because it uses an imaging sensor instead of film. The sensor contains a phosphor plate that converts radiation into electric signals. After the pediatrician reads an imaging plate, the practice can erase the plate with a high-intensity light source.
The sensor allows for 50% to 90% less exposure to radiation than a traditional x-ray. Digital technology uses low levels of radiation without sacrificing image quality.
Less radiation is particularly beneficial for young and developing children as it lowers the risk of cancer later in life.
2. Comfort During Radiography Exam
Traditional radiography often isn't the most comfortable experience for pediatric patients. Kids had to have bite blocks in their mouths. Kids also had to hold still for several minutes while the film was processing.
Therefore, pediatric patients are likely to feel more relaxed during DR exams. Digital radiography also has a high-tech appeal, which can make the dentist's office seem more fun and friendly to some children.
3. Enhanced Image and Quality Control
Because pediatric patients often become restless during imaging, radiographs can be difficult. The movements can also result in inaccurate images that are not clear enough to make proper diagnoses.
Digital radiography allows for a much more efficient process for taking images of your child's teeth and mouth. DR produces better resolution, contrast, and detailed images than traditional film X-rays. The enhanced image quality with DR results in more accurate diagnoses.
The quality control of DR allows pediatric dentists to take advantage of image-enhancing software. The software allows dentists to better assess what needs further examination before treatment.
4. Image Preservation and Record-Keeping
Digital images are easy to retrieve, store, and secure. Dentists can maintain digital images in an organized and secure file on a computer. The electronic system can archive for years, which is especially useful if you have a child who requires follow-up care or monitoring. Electronic files also save space, as they don't need as much physical storage as x-ray films.
Digital radiographs are also easier to transfer without compromising the integrity of the image. So dentists can easily and quickly reproduce, print, or share the panoramic image with specialists or anyone who may need access.
Moreover, DR uses multiple layers of encryption to protect data and ensure that patient information is secure at all times.
5. Reduced Time and Cost in Dental Emergencies
Dental emergencies can strike at any moment, and they can be scary for a child. As a parent, you want to quickly get your child the proper care. Digital radiography makes quick and efficient response possible in two ways.
Digital x-rays produce quality images in less time, thus saving precious time when treating a child in pain.
Additionally, digital radiographs typically cost less than their traditional counterpart. The low cost is due to the elimination of chemical processors and the use of resources such as filing systems. Digital x-rays also often require fewer repeat images, which reduces costs for patients.
The benefits of digital radiography for pediatric patients are indisputably positive. The technology is safer, more comfortable, and faster than traditional x-ray methods. As a result, your child will have a better experience and might be more open to getting dental care in the future.
If you're interested in learning more about digital radiography, contact us today to schedule an appointment.