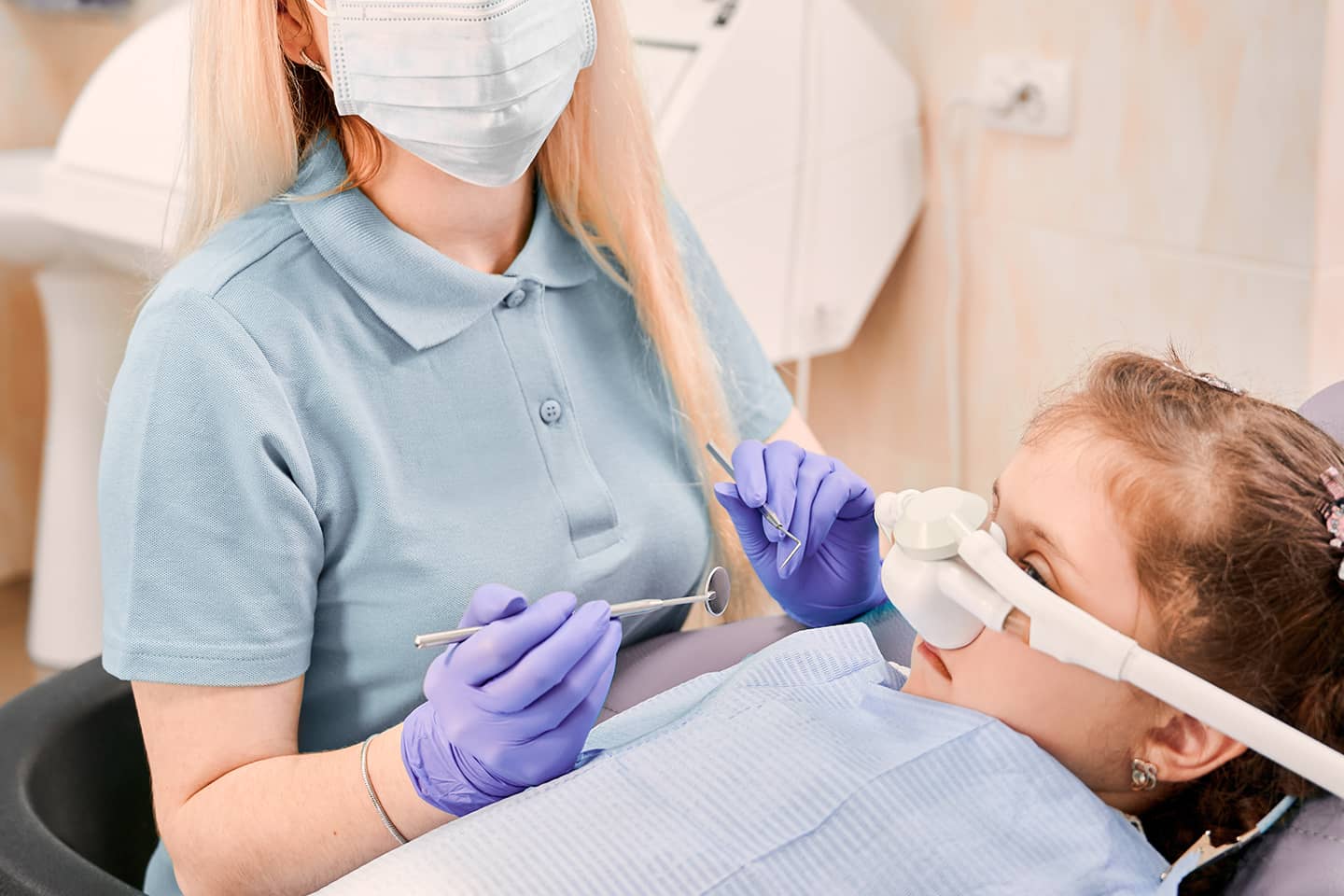 At Youth Dental & Vision, we strive to make going to the dentist a comfortable experience for children and kids with special needs. To ensure a successful dental appointment, we offer four types of sedation for children. Let's explore these options in more detail.
Laughing Gas (Nitrous Oxide)
Nitrous oxide is mild sedation administered through a small mask that fits over the patient's nose. This sedation will help your kid feel relaxed while remaining conscious. Laughing gas is most commonly used on younger patients due to its low dose and fast-acting effects. The gas dissipates quickly once removed, so there are no lingering effects after the dental procedure.
Oral Conscious Sedation
Oral conscious sedation involves taking a pill or liquid medication before the appointment. Depending on the type of medication prescribed, it may take between 30 minutes and one hour for your kid to feel relaxed and ready for treatment.
There are different levels of oral sedation, and the amount your kid receives will depend on the treatment and the dentist's recommendation. Oral sedation is great for children who are afraid of needles or don't like the feeling of wearing a mask during treatment.
IV Sedation
Intravenous sedation is given through an IV line inserted into the hand or arm. It takes effect almost immediately and is perfect for longer or more complex procedures. IV sedation is a moderate sedation and is good for highly anxious children or children with developmental disabilities. The medication will put your child in a deep state of relaxation, and they may not remember anything from the procedure.
General Anesthesia
General anesthesia is used for very long procedures or for kids with severe fear or anxiety about the dentist. It involves administering medication through an IV and putting your kid in a deep sleep. During this time, the dentist can perform the treatment without any disruption or discomfort to your child.
Dental Sedation for Kids with Special Needs
At Youth Dental & Vision, we understand that kids with special needs often need extra care when visiting our clinic. Our experienced team works hard to provide gentle dental care tailored to their needs – including dental sedation options such as nitrous oxide or general anesthesia if needed.
Kids Dentist Denver
Youth Dental & Vision offers comprehensive dental care tailored to kids' needs – including four different forms of dental sedation. Our team of experienced dentists understands how scary going to the dentist can be, so we strive to make sure our young patients feel comfortable throughout every step of their visit. 
If you are searching for a kids dentist near me, contact Youth Dental & Vision at (720) 575-1250 or complete the online booking form. Visit us in Denver, Aurora, Thornton, and Hampden. We look forward to helping your kids maintain their healthy smile!