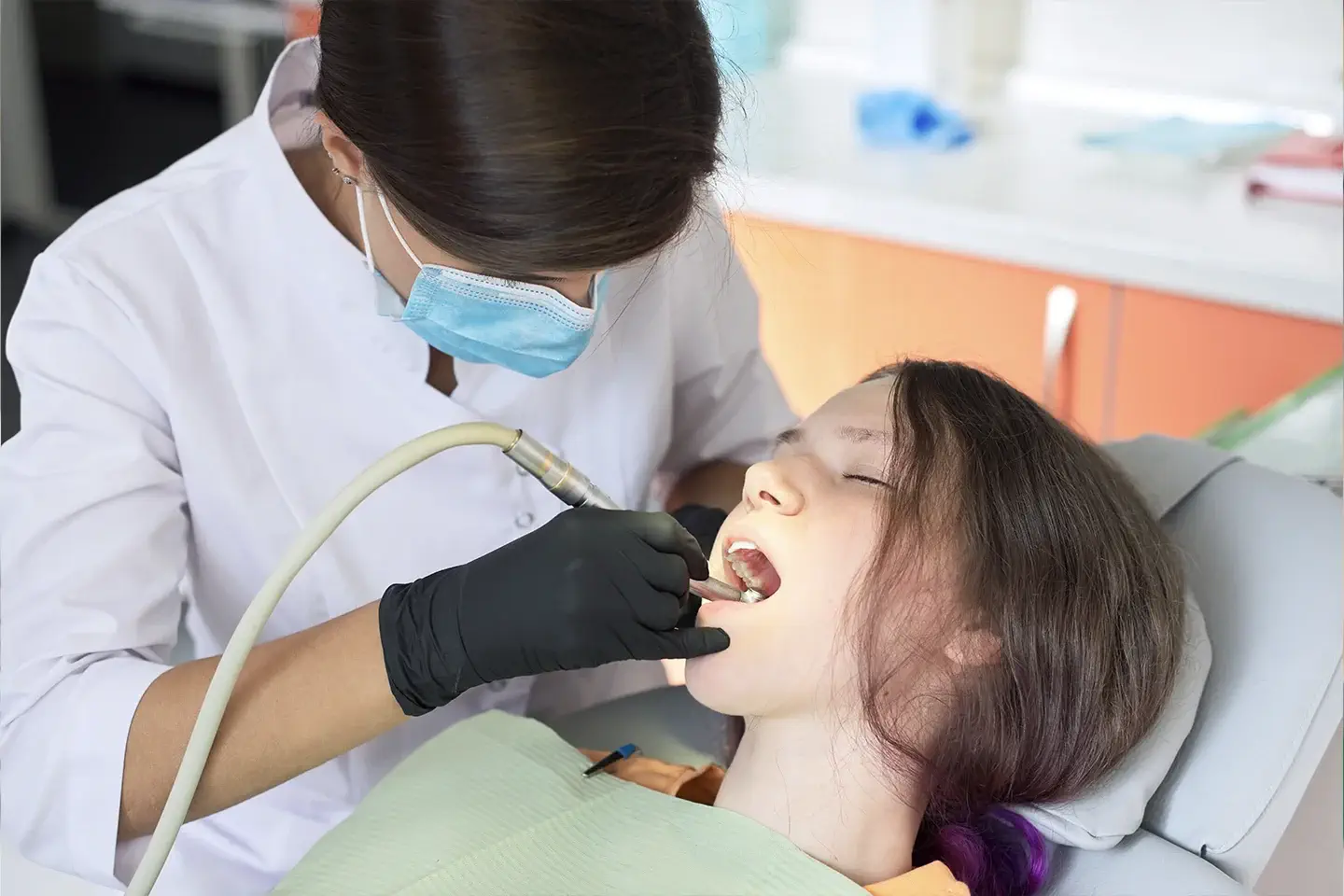 At Youth Dental and Vision, we understand that many parents have questions and concerns about sedation for their children during dental procedures. In this blog, we'll answer some of the most frequently asked questions about pediatric dental sedation, providing the information you need to make informed decisions about your child's dental care.
10 Frequently Asked Questions About Dental Sedation for Kids
Q. What is the most common sedative used in pediatric dentistry?
A. Nitrous oxide, also known as laughing gas, is the most common sedative used in pediatric dentistry. Nitrous oxide is a mild, safe sedative that is quickly and easily administered through the nose via a mask. It helps relax your child and keep them comfortable during the dental treatment.
Q. What is the safest sedative for toddlers getting dental work?
A. Nitrous oxide is generally considered the safest sedative for toddlers undergoing dental procedures. If your toddler needs dental work, we will determine the most appropriate sedation method based on your child's specific needs, medical history and the dental work that is being done.
Q. What are the risks of pediatric sedation?
A. As with any medical procedure, there is always some risk associated with sedation. However, the risk is minimal when administered by trained dental professionals, like our pediatric dentists at Youth Dental & Vision. Some potential risks include allergic reactions, over-sedation, or difficulty breathing. Discuss any concerns with your pediatric dentist before the procedure.
Q. What are the side effects of sedation dentistry for children?
A. Side effects can vary depending on the type of sedation used. Common side effects include drowsiness, nausea, vomiting, and irritability. Most side effects are mild and short-lived. At your consultation, we will provide more information on potential side effects related to specific sedation methods.
Q. How long does oral sedation last in kids?
A. The duration of sedation varies depending on factors like the type of sedative used, dosage, and individual response. Generally, oral sedation lasts approximately 6 hours.
Q. Can kids eat after sedation?
A. It is generally recommended that children wait until the sedative has worn off before eating. Sticking to soft foods and liquids can help ease any discomfort and prevent complications. We will provide you with guidelines based on the sedation method used.
Q. How do I prepare my child for sedation?
A. To ensure the process goes smoothly, follow the instructions provided by our office. General guidelines include:
Keep your child on a restricted diet for a specified time before the procedure.
Provide a calm and comfortable environment before and after the procedure.
Dress your child in comfortable, loose-fitting clothing.
If your child takes medication regularly, let your dentist know as they may have specific instructions regarding those medications.
Q. What is the difference between conscious sedation and anesthesia?
A. Conscious sedation is used to relax and calm a child while anesthesia is used to put them in a deep sleep. With sedation, your child is conscious and able to respond to verbal commands, whereas with general anesthesia they are completely unconscious.
Q. Are there long-term effects from sedation?
A. Generally, no. As long as the sedatives are used appropriately and under the supervision of a qualified dental professional, there are no long-term effects from sedation.
Q. Is IV sedation safe for kids?
A. Although IV sedation is generally considered safe for children, it should only be administered by a qualified health professional experienced in pediatric dental care. If you have any concerns about the safety of this type of sedation, discuss them with us prior to the procedure.
Q. Is oral sedation safer than IV sedation?
A. Oral sedation is generally considered safer than IV sedation for children, as it does not require needles or intravenous access. The effectiveness of oral sedation also depends on the quality and dosage of the medication used and your child's individual response.
We hope this blog post has provided you with the information and resources needed to make informed decisions about pediatric dental sedation. If you have any additional questions or would like to schedule an appointment for your child, please contact us at (303) 953-8801 or complete the online booking form.
Kids Dentist in Denver
We understand that children may experience anxiety when visiting the dentist. We have a team of experienced professionals trained to provide compassionate care in a safe and comfortable environment. If you are searching for a sedation dentist for kids, contact Youth Dental & Vision today to learn more about our services or to schedule an appointment at one of our four locations.
We are proud to offer various payment options, so you can rest assured that the cost of dental care doesn't stand in the way of your child's oral health. To learn more about our financing options, please visit our website or give us a call. We look forward to helping your family achieve optimal oral health!
Additional Resources
American Dental Association: Choosing a Pediatric Dentist
Anesthesia and Children: Information for Parents