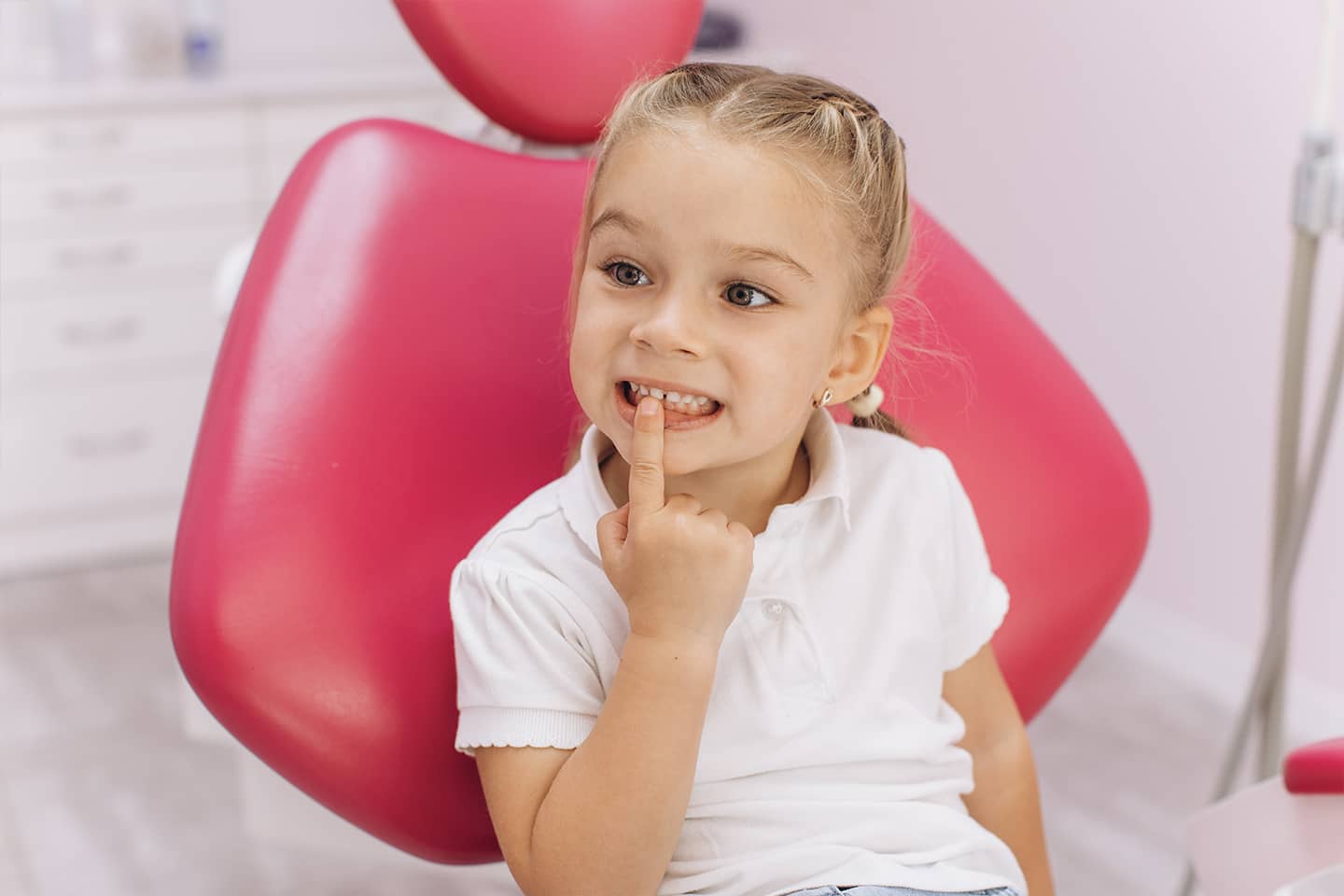 Maintaining good oral health is important to children's overall well-being and development. The earlier dental care begins, the better the chances of preventing future dental problems. This is where a pediatric or kids dentist plays a critical role in a child's oral health.
In this blog, we'll explore the role of pediatric dentists in maintaining dental health and why they are the best choice for your child's smile.
What Is a Pediatric Dentist?
Pediatric dentists are dental professionals who specialize in children's oral health. They undergo additional education and training in child psychology and the treatment of common dental issues found in children, setting them apart from general dentists.
Why Choose a Pediatric Dentist for Your Child?
Choosing a pediatric dentist for your child has several benefits compared to taking them to a general dentist. By introducing children to dental care early and making it a positive experience, pediatric dentists can help establish healthy oral health habits that last a lifetime.
Here are some reasons why you should choose a pediatric dentist for your child:
Pediatric dentists have extensive knowledge in treating children, including infants, teenagers, and children with special needs. They understand the unique oral health needs of children and can provide appropriate treatments for their age, needs, and developmental stage.
Pediatric dental offices are designed to be welcoming and comfortable for kids. The friendly staff and kid-friendly decor can help ease any fears or anxiety about visiting the dentist, making dental visits a positive experience.
Pediatric dentists can identify and treat oral health issues early in their development, preventing more significant problems and saving on out-of-pocket costs later.
What Services Do Pediatric Dentists Offer?
From routine exams to urgent care, pediatric dentists provide a wide range of services catered to your child's dental health.
Pediatric dentists offer a range of preventative services to help kids maintain healthy teeth and gums, including:
Pediatric dentists offer a range of restorative care services to treat dental problems and improve oral health in children. These services include:
Pediatric Emergency Dental Services
Accidents happen, and that's why we at Youth Dental and Vision are always available to provide emergency dental services for your children. Call our 24hr emergency appointment line at (303) 886-0699, and our expert team will be ready to help.
Find the Right Pediatric Dentist for Your Child
Choosing a dentist your kid feels comfortable with is important so they establish a positive association with dental care from a young age. Here are some tips to help you find the right pediatric dentist for your kid:
Ask for recommendations: Ask friends, family, and co-workers for recommendations. Getting referrals from people you trust is an excellent way to start your search for a good pediatric dentist.
Research their practice: Before scheduling an appointment, research the dentist's practice, including their office hours, location, and services. At Youth Dental and Vision, we have four locations to better serve Denver and its surrounding communities.
Schedule a consultation: Schedule a consultation with the dentist and visit their office to get a sense of their practice and to meet the staff. Observe how they handle children and their approach to dental care.
Ask questions: Don't be afraid to ask questions during the consultation. Find out about their experience working with kids, their approach to patient care, and the types of procedures they offer.
Best Kids Dentist in Denver
Youth Dental and Vision has provided quality dental care for kids and teens locally for over 15 years. Our pediatric dentists specialize in treating kids with special needs and sleep and sedation dentistry for anxious kids. And remember, children under two years old are eligible for a free dental exam! We also accept various insurance plans, including Medicaid and Denver Health. For a complete list of the insurance plans we accept, visit our About Us page. We also have Spanish-speaking staff and translators available.
Visit one of our four locations to see why we have an average rating of 4.9/5 based on over 800 third-party reviews. If you are looking for a kid's dentist near me or a kid's dentist in Denver, call Youth Dental and Vision at (303) 953-8801 or complete the online booking form.
We look forward to helping you and your family with your dental needs!
To schedule an appointment at Aurora Youth Dental, call (303) 343-3133.
To schedule an appointment at Denver Youth Dental, call (303) 825-2295.
To schedule an appointment at Thornton Youth Dentistry, call (303) 280-8878.
To schedule an appointment at Hampden Youth Dentistry and Orthodontics, call (720) 826-3694.
Frequently Asked Questions
What Is the Oldest Age for Pediatric Dentists?
Pediatric dentists typically treat patients up to 18 or until the child transitions to a general dentist.
Do Pediatricians Know About Teeth?
While pediatricians know about dental health, visiting a pediatric dentist for specialized dental care is recommended.